Avatar or Ava-naur?
The new avatar movie has had some mixed reviews.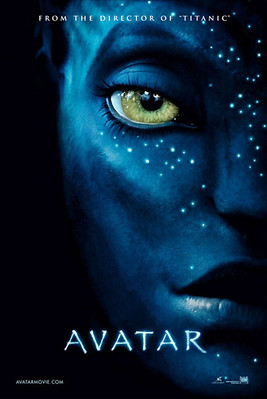 The very first Avatar movie became the highest grossing movies of all time according to Screendaily. Avatar: The Way of Water, the sequel to the second Avatar movie came out Dec 16 and it has done just as well as the last one. It has become the sixth highest grossing.
Isabella Vargas ('26) loves watching movies and she saw the second Avatar on Dec, 18. Vargas saw the movie in 4D and she said at times it was intense at times because the seats were moving but she liked the experience.
" I liked that they added a sequel, it added a nice twist to the original plot because it didn't continue in the same location as the first one . I like that they added more characters and they lived and adapted to the water," Vargas said.
Although most of the reviews are positive there are definitely people who left negative reviews and think the first one should've been the last. Zoé Orhant ('25) watched the movie and she had some mixed feelings about it.
"The movie was good and I liked this one better than the first but it definitely was not needed. I felt like it didn't really add to the story, it felt like a different movie because they were in water," Orhant said.
Overall people think the movie was good. On google reviews it has 4.4 stars. Evan Tropnas ('24) saw the movie recently
"The second avatar definitely added to the first one, and I'm excited to see the rest of the movies that are planned for the future and It definitely deserves the popularity, Although it lacked plot in some places people should go watch it already if they haven't," Tropnas said.
People have many different opinions about the movie but, the majority says it is good. Avatar the Way of Water will leave theaters in February, 2023. So, see it soon if  planning on watching it on the big screen.