A staff is born
In the 2021-2022 school year, students and returning faculty members welcome a new and diverse staff onto the JW Mitchell Staff.
Ms. Eulala Abbey 
Returning member of the Mitchell staff, Eulala Abbey begins her eighteenth year as an educator. Having worked at Hudson, Fivay, and Sunlake High School, she strives for excellence as she teaches Biology and Marine Science. "The kids seem to be really good. Most of them are really cooperative and want to work on things. The staff is very nice," Abbey said.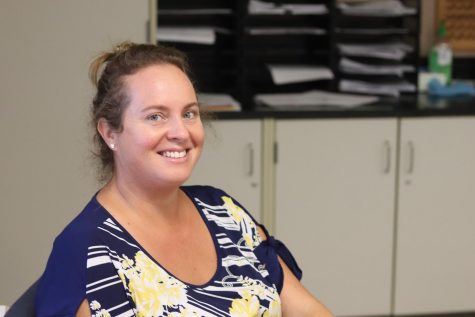 Ms. Maribeth Caldwell 
Beginning her career in 1988, Maribeth Caldwell was one of the first teachers to be hired at Mitchell, defining what it means to be a Mustang. Currently teaching Biology, Caldwell returns to the classroom from her previous position as assistant principal of River Ridge High School, to reconnect with students and get back to teaching. "My primary goal is for kids to know that I am here to help them. I want to provide them with that support, whether it's emotional support, actually learning the content, or if it's just how to become successful in life," Caldwell said.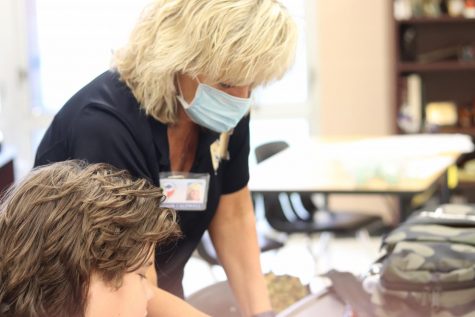 Ms. Taimi Cardona 
Circulating within Pasco County, Taimi Cardona starts her first year back from Pasco E-School to teach Spanish I and II. She appreciates the overall positivity of the school and the synchronization of the staff. "I would like to be able to inspire students to continue to grow their language, so that they can bridge that gap between cultures. Just being able to communicate with other students, whether they are here or during their travels," Cardona said.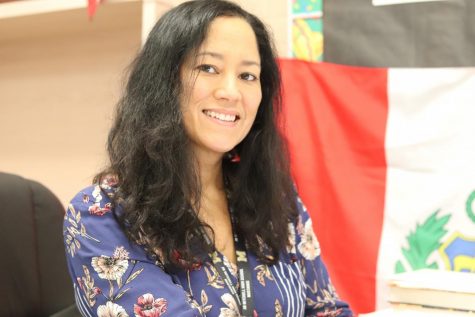 Ms. Sonya Crider 
Teacher of fourteen years, Sonya Crider returns to Florida from her previous career at Miss Woodstock's School in India, to teach chemistry. She enjoys the larger campus the school offers and wants to start incorporating more technology when it comes to science at the school. "I want to teach kids chemistry and get them excited about different careers in the science field," Crider said.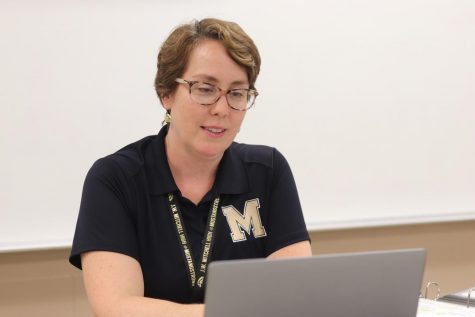 Ms. Suzette Hawsey 
Coming from Trinity Elementary, Suzette Hawsey enters her 21st year of teaching. She appreciates the community and the excitement that comes with school activities. "I want to help kids love reading," Hawsey said.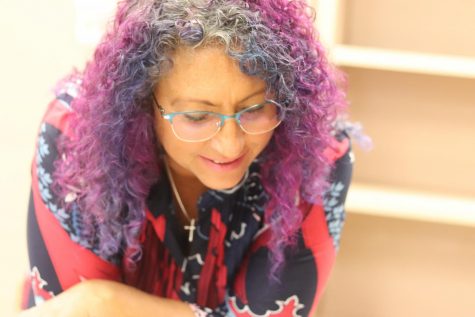 Mr. Joshua Hobbs 
Going into his seventh year of teaching, Joshua Hobbs joins the administration as a band instructor. Formerly employed at Wiregrass Ranch, he seeks to improve the quantity and quality of the band program and ultimately provide music education while creating role model citizens. "I love the school spirit and the excitement about the band program and just how involved everyone is," Hobbs said.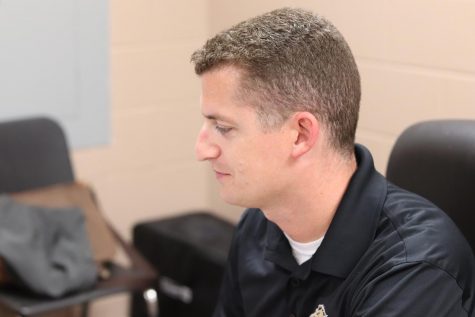 Ms. Amanda Koontz 
Leaving her previous job as a behavior specialist at Calusa Elementary School, Amanda Koontz starts her sixth year of teaching as a VE teacher. She works to help students improve their GPA and keep them on track to graduate. "The campus is super pretty. It's just a great community to be a part of," Koontz said.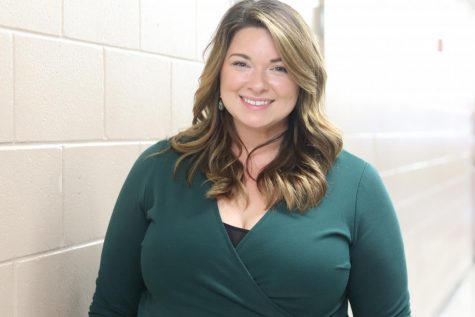 Mr. Myles Medina 
Doing a little bit of everything around the school, Myles Medina begins his first year as a staff member. Graduating from St. Petersburg College, he values the cooperation among students and teachers. "I want to make the school the best that it can be," Medina said.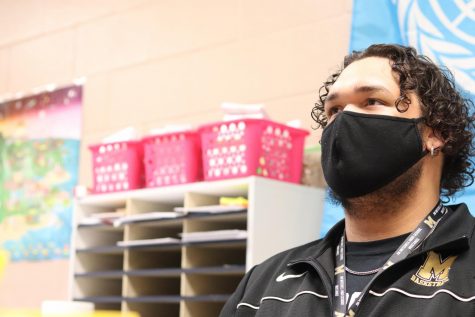 Mr. Tony Michelet 
U.S. History and economics teacher, Tony Michelet begins his first year as an educator. Moving away from his previous job as a chef, he attended Florida State University and became a teacher to teach kids and show his love for history. "I like how everyone gets along really well, from the staff to the students, I was overall impressed. I'm really happy I came here," Michelet said.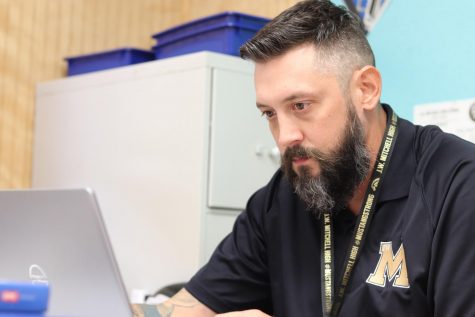 Ms. Jackie Reeves 
Beginning her first school nursing job, Jackie Reeves works to improve the health and well-being of the students. She aspires to be efficient and provide optimal care this school year. "The students are very nice and sweet. Everyone I've met has just been wonderful," Reeves said.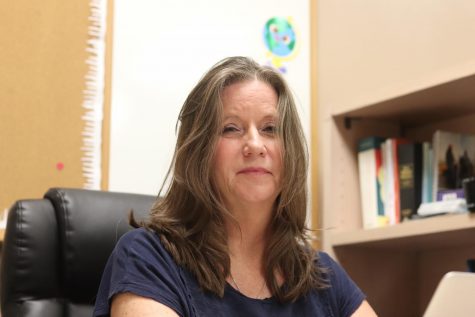 Ms. Nicole Rosenberg 
Going into her first position as a staff member, Nicole Rosenberg joins the Mitchell staff as the Front Desk Secretary. Mother of a Mustang alumni, Rosenberg is familiar with how the school works and the different clubs that are present throughout. "I just want to be able to help the students and faculty, and really make their day better," Rosenberg said.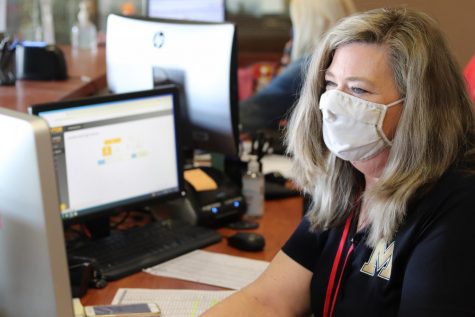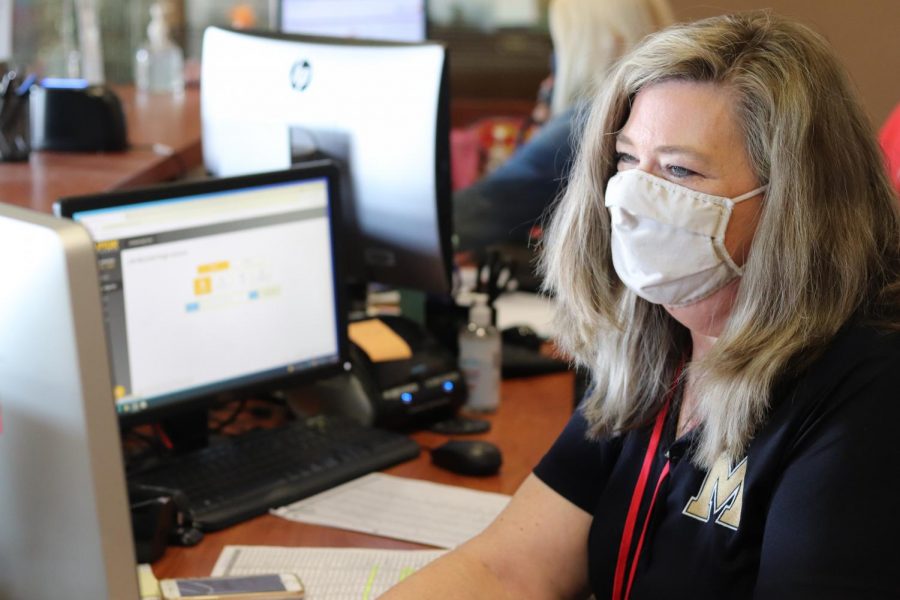 Ms. Patty Sutton 
Debuting in her first career as a Social Services Coordinator, Patty Sutton assists families and students by reengaging them with their daily attendance. She appreciates the universal atmosphere and enthusiasm of the school and recognizes that students are doing their best to succeed. "I want to help students understand that the first path to their success is to show up. Ultimately, helping the parents and students see the importance of attendance, and how building the foundation of attendance carries on throughout their life," Sutton said.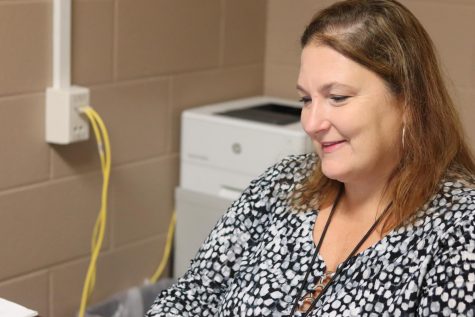 Mr. Wayne Schulaski 
Working in education throughout Pasco County, Wayne Schulaski settles down at Mitchell to become a World History teacher. He wants to instill a good foundation of learning into the students that they can carry throughout their high school careers and beyond. "I think the culture is really great. There is a lot of school interaction, which is really nice," Schulaski said.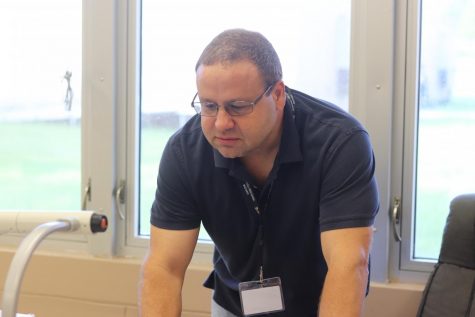 Mr. Michael Siemion 
Previously at Countryside High School and most recently a virtual school instructor, Michael Siemion commences his eighteenth year of teaching as a math educator. He looks forward to becoming more a part of the community and eventually become a club sponsor. "I love it here. The kids are great, the staff has been excellent, and just the all-around vibe is so much better than I'm used to," Siemion said.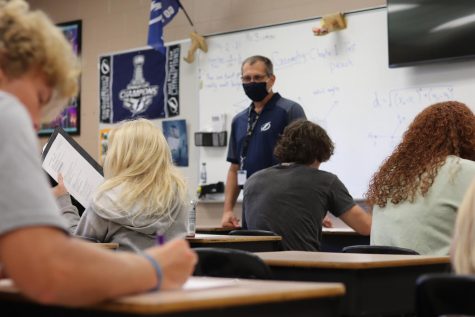 Mr. Craig Stanley 
Teaching for approximately a decade, Craig Stanley brings in the new school year by teaching World History and American Government. As a previous instructor at Gulf Middle School, he admires the "A" rating of Mitchell and wants to uphold the standard of excellence. "I want to make sure the students are understanding of American government and economics, to just to get a general knowledge of the workings of our government so they can be responsible citizens and actually participate in the political process," Stanley said.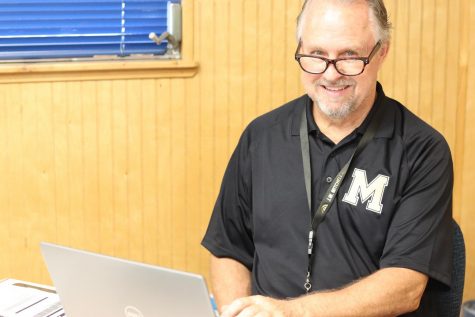 Mr. Matt Taube 
New to teaching, Matt Taube begins his first official year in education as an English instructor. Graduating from the University of South Florida and later completing his final internship at Wiregrass Ranch High School, Mr. T wants to become an impactful teacher that students can confide in. "I'm very impressed, I really like the layout of the campus, the outdoors feels very inviting and friendly and the students as well," Taube said.