Born to run
The track and field teams competed on Apr. 21 at their district meet at Cypress Creek High School, finishing out their season
By Emma Diehl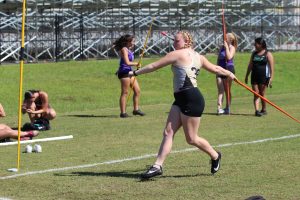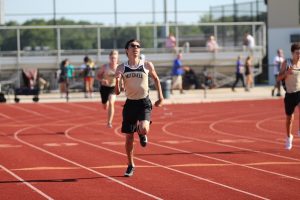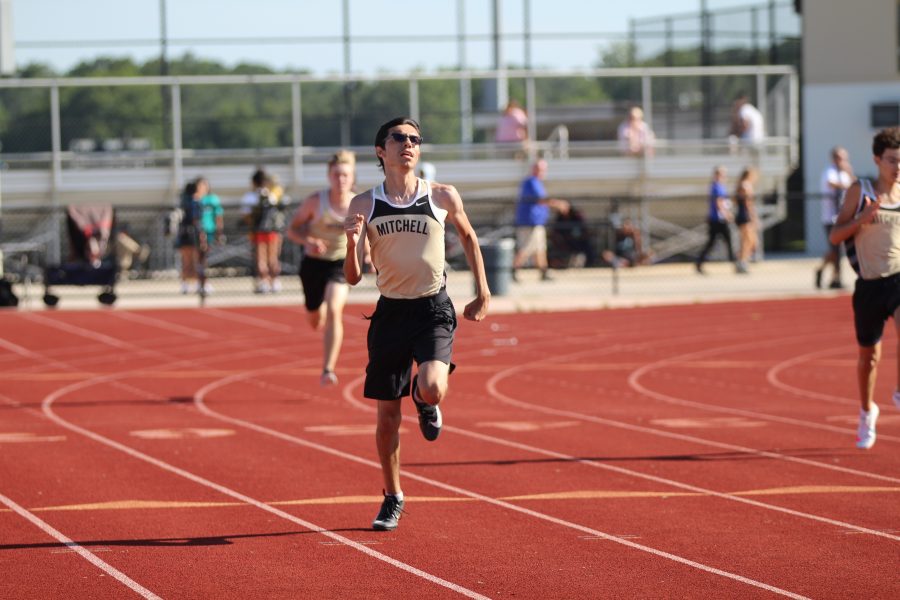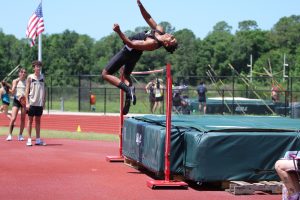 With the track and field season approaching its end, the teams competed in their district meet on Wed., April 21. The boys placed third and the girls came in fifth overall.
Rahshad McClanahan ('21) came in first for the boys 100 meter sprint, second in the high jump, and fourth in discus for the district meet. 
"The track meet went a lot better than I was expecting. I was second in high jump with a personal record of 6'1". I originally chose to do the high jump event because my teammate Cole Castro ('21) had persuaded me into doing it, after he told me I could be pretty good at it," McClanahan said.
Sara Diehl ('23), who placed eighth out of 21 competitors in javelin with a throw of 22.02 meters, worked to improve her sophomore season by conditioning before and during the track season.
"[For next year] I am going to start running more and conditioning, and working out in order to run and throw better. I want to improve for next year's season," Diehl said.
In his third year on the track and field teams, Dean Washington ('22), decided to work harder to improve during his junior season by practicing outside of school. Washington placed 11th in triple jump, 16th in long jump, and set a new personal record of 59.22 seconds for the 400 meter dash, landing him in 14th place.
"Very few people were running it [the 400 meter dash], and I wanted to take the challenge. I improved by working out with a professional personal trainer and improving my technique," Washington said.
With the majority of the team's season ending after last week's meet, athletes like McClanahan are left to reflect on their time in high school.
"My favorite track memory from high school was at Steinbrenner High School where I threw a javelin for the school record at 46.38 meters. My coaches helped me prepare by prioritizing one event at a time, to get the best I could at it as fast as possible. Whenever I had questions or needed help, they were there for me," McClanahan said. 
Since the season has come to a close, the underclassmen have been left to prepare for their next season, and the seniors to reflect on their time as high school athletes.