AP exams adjust to needs
By Amelia Marty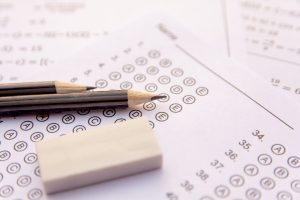 On Feb. 4, 2021, College Board made an important announcement explaining that there will be two ways that the AP exams will be conducted this year: traditionally with paper pencil in school, and digitally at home. This decision was made because many students have made the choice to do online school in order to stay safe during the pandemic.  Given the option, online students are still prohibited to take the exam on campus on the designated testing day. 
   "Rather than offering a single testing approach that would serve only some students and educators well, we are offering a variety of testing options that reflect the unique characteristics of each exam and the preferences we've heard from AP teachers, coordinators, and school leaders," AP Central reported. 
Concerns regarding the digital option of the AP exam may arise due to cheating opportunities that students may have. While taking the exam digitally, College Board has kept security in mind, and there is a specific digital testing guide that students and administrators are required to follow. 
   "Taking the exam at home can lead to the temptation to cheat and being more distracted. Taking the exam at school would allow for a more traditional and focused experience; that's why I chose to test on campus," Jaden Far ('22) said. 
    For more information, resources and updates can be found on the College Board website as well as exam scheduling and rules and regulations for testing.