Let's save lives
Katryna Adamski ('21) works to spread awareness and collect funds to help support the Leukemia and Lymphoma Society.
By Isa Desiante
During her junior year, Katryna Adamski ('21) became an active campaign member for the Leukemia and Lymphoma Society (LLS) in honor of her brother Joel. Joel was diagnosed at age five, underwent two and a half years of treatment, and was in remission for five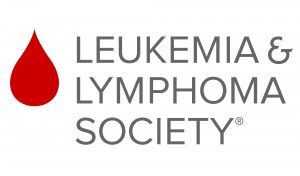 years. Joel's ability to overcome this diagnosis inspired Adamski to help others in a similar situation her and her family went through, which is why she began raising money for LLS.
"I raised the money in a few different ways. I sent out personal emails, letters, posted on social media, held sponsorship meetings, and reached donations, cash, and checks," Adamski said.
This specific cancer society works to support the families going through the treatment process, funding for new research, and educating the public. Her campaign is collecting funds not only for LLS to find a cure, but all other blood cancers to find one as well. With the support from her family and friends, Adamski raised awareness for this foundation throughout the Trinity community.
Jessica Schultz (FAC) placed blue bags in every classroom allowing students to make any amount of donation to the LLS. Along with in-school donations, Schultz also spoke about the Adamski's campaign through the home phone calls to inform parents.
As Adamski helped spread awareness and raise money for the LLS society, she was recognized around the local areas as an active campaign member. On January 8th, Adamski's campaign officially began, along with receiving her Hall of Fame Award. After she had collected all of her funds, she was presented with a mission award on March 1st in honor of her dedication to being a campaign member of the LLS.
"My end goal was to raise $25,000, but aside from the money I want to bring awareness not only to blood cancers, but give people a way to help support the cause through this organization," Adamski said.